The DVD Shop!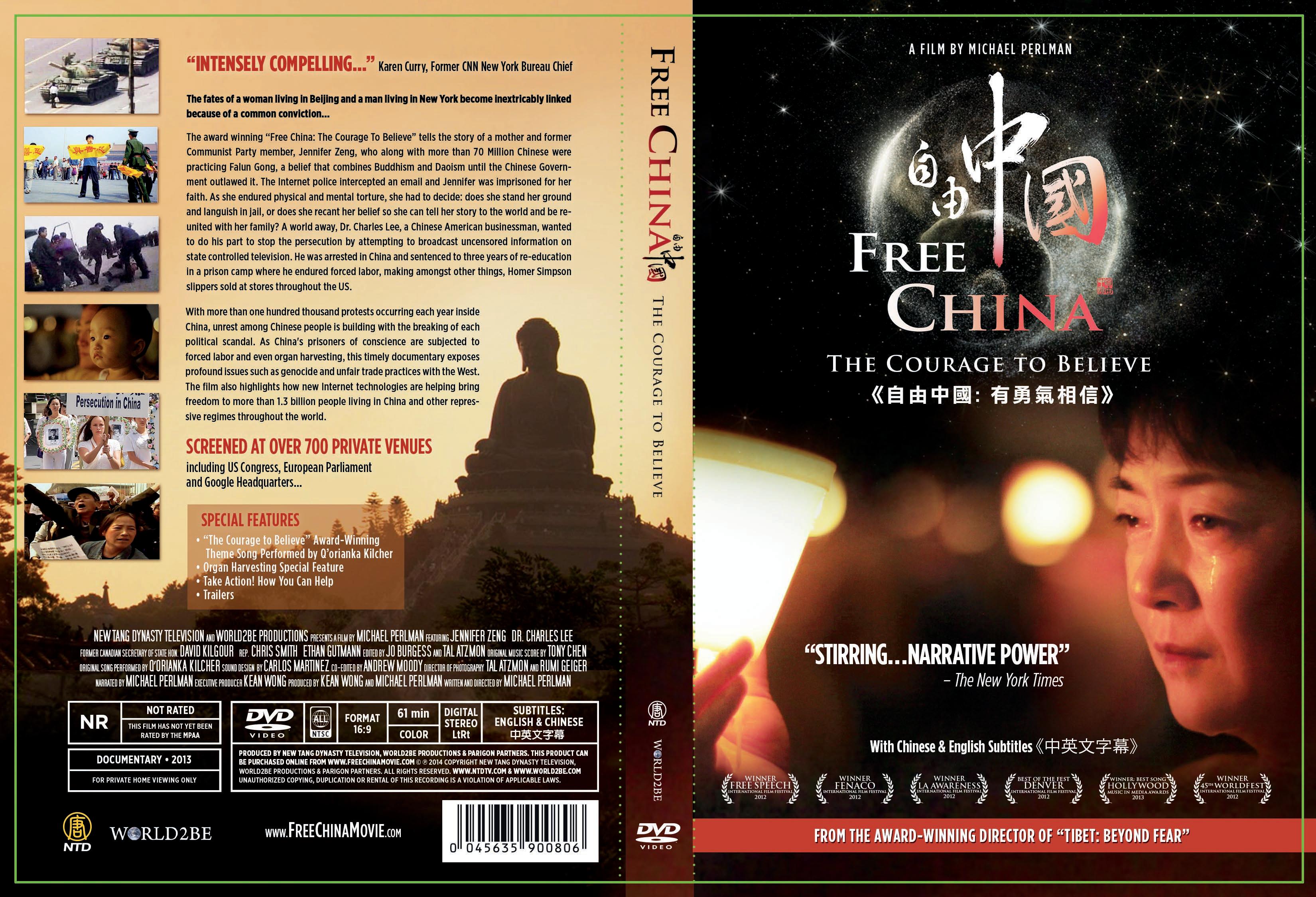 NEW "FREE CHINA" DVDs COMING (Sorry, we've run out of stock! Please come back mid October 2016.)
This DVD is the theatrical release extended 61 minute version of the film released in the US in June 2013 (with English and Chinese subtitles only.)
Special features include the 2013 Hollywood Music in Media Award-winning "The Courage to Believe" music video and a special 8 minute feature about Forced Organ Harvesting.
Please note, this is the "Home Use DVD" and is intended for private, home viewing only. For University, library, community, or other educational uses, please select 'Community or Institutional Use DVDs' under the SHOP menu.
Home Use DVD Pricing: US$19.95 each (plus shipping and handling) SALE ON NOW! til month end – just $9.97 each DVD! (See Coupon Code below)
New discounts! per DVD on packs of 5, 10, 20 and 100 DVDs are now available. See 'Volume Discount' below click here. (Note, discount coupon codes on individual purchases are different. Please see below)
* Orders from Taiwan/Non-English speaking countries: please provide your name/shipping address in English otherwise the local fulfillment house may have trouble sending the DVDs to you, thanks!
DISCOUNT COUPON CODE: if you have a discount coupon code, please follow these instructions
1) Firstly, please type your coupon code '50off' in the "type coupon code" box shown below (9.97 dollars per DVD sale only until end of month!)
2) Then click the "APPLY COUPON" button. The page will refresh with the new price shown
3) Finally, click the yellow "Buy Now" button above which will take you to the check out page
*********************************
*********************************