25 Years On…We Stand with the #TankMan.
Shine the Light of Freedom & share FREE CHINA with the world. Click here.
OUR MISSION
This is a campaign to help bring greater freedoms to 1.3 billion people in China…
Today, despite the facade of economic progress, China still remains a dictatorship. All media are censored and controlled by the Communist Party. Perhaps worse still, right now, there's a form of genocide taking place, where millions of innocent people are put into slave labor camps…and even killed for their organs.
Quite simply, in today's interconnected world, whether or not China becomes a free nation, will impact our own freedoms.
25+ years on from the Tiananmen Square massacre, times have changed. And with the advent of social media and the Internet, humanity can now come together like never before to stand for truth and freedom. The time has come to stand by the Tank man.
This is a historic moment. Join us and together, let's help Free China!
WHAT IS THE "HELP FREE CHINA" CAMPAIGN?
The Help Free China campaign has evolved from the award-winning documentary film "Free China: The Courage to Believe", co-produced by NTD Television (a non-profit media network) and World2Be Productions. The film, which was completed and released theatrically in June 2013, and which has since had over 1,500 screenings in 20+ countries around the world, not only raises awareness about the illicit organ transplant trade in China but it's also a powerful story about how we can unite and peacefully stand up against oppression.
As highlighted in the film, through the groundbreaking efforts of the Global Internet Freedom Consortium we now have the technology to breakthrough the Great Internet 'Firewall' of China and our goal now is to spread this film entirely for free into China.
The film will not only move the hearts and conscience of the Chinese people and inspire them to stand up for justice and freedom, but it will also empower them with tools to gain access to an uncensored Internet and thus greater freedoms.
HOW YOU CAN HELP FREE CHINA?
There are many ways you can help, from spreading information about this campaign over social media which we launched on June 4th, organizing a private screening, to pledging support in our own "Kickstarter" type crowdfunding campaign where our initial goal is raise US$100,000 by September 30th to help fund the first phase of our Help Free China project (one of our bigger goals is to fund a huge FREE CHINA concert, similar to the Tibet Freedom concert back in 1996 where hundreds of thousands of people attended.)
A NEW SONG FOR FREEDOM!
As mentioned in our campaign trailer, we need your support to create a new song for Freedom where we enlist the support of celebrity singers around the world. Never before have we been so interconnected…and now is the time to peacefully unite and change the world! Think of it like a virtual 'We Are the World' collaboration, with a blend of East meets West, and with the theme of Freedom in mind. If you would like to get involved with this new song for freedom, please contact the producer Kean Wong at kean@helpfreechina.com
>>>>>>>>>>>>
OTHER VIDEOS TO WATCH & SHARE RIGHT NOW!
Perhaps you've seen or heard about The Bodies Exhibit…
[This video is only available for view in the US. See link below instead.]
Killed for Organs: China's Secret State Transplant Business   FOUNDERS OF THE "HELP FREE CHINA.com" CAMPAIGN: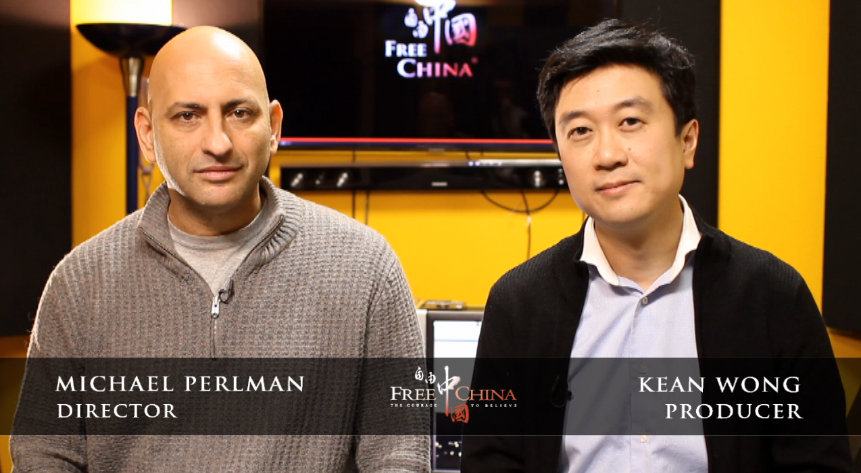 CLICK HERE *********************************